The following story and fisher cat pictures are from one of our website visitors in Andover, MA.
Our dog (Annie – Golden Retriever) was going crazy this morning (April 6, 2009) to get out into our (Andover, MA) backyard.  My wife noticed something brown walking along the top rail of our chain link fence and recognized it as a Fisher Cat.  When Annie ran out, the Fisher ran up a small pine tree.  Not realizing it was on the other side of the fence, it nervously chattered at us while we took pictures of it.  It eventually realized it was protected, climbed down the tree (only a few feet in front of me), leapt into the neighbor's yard and ran off.  Annie cornered one up a tree a couple years ago as well.
In the second photo, you can notice the blurred horizontal line toward the bottom.  That's the top rail of the chain link fence.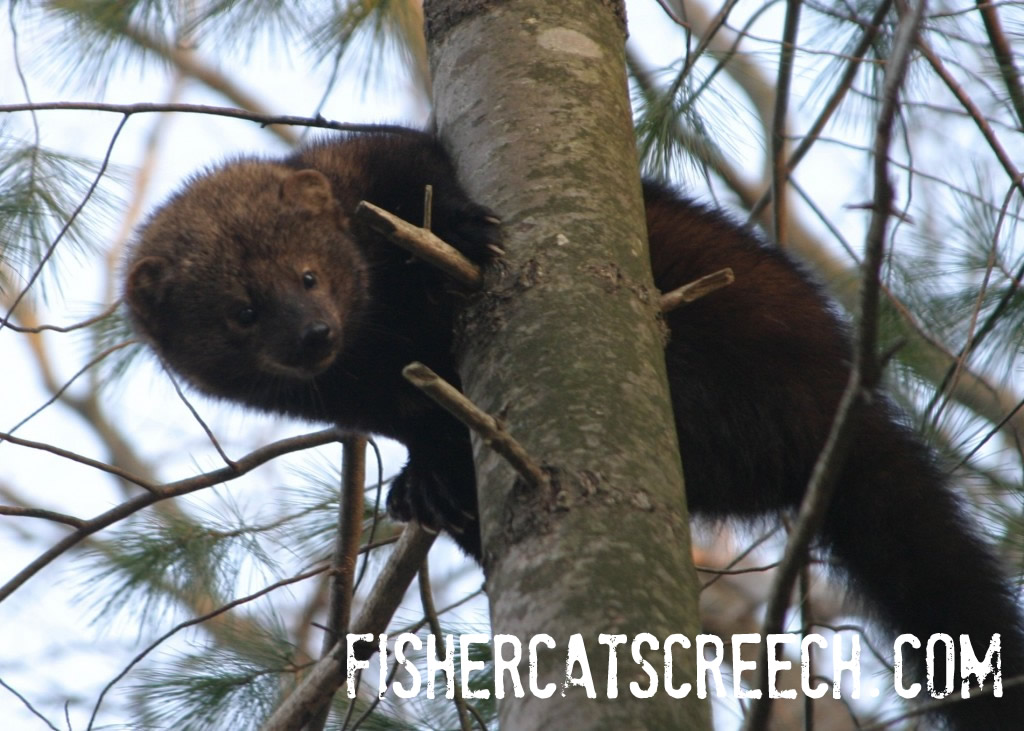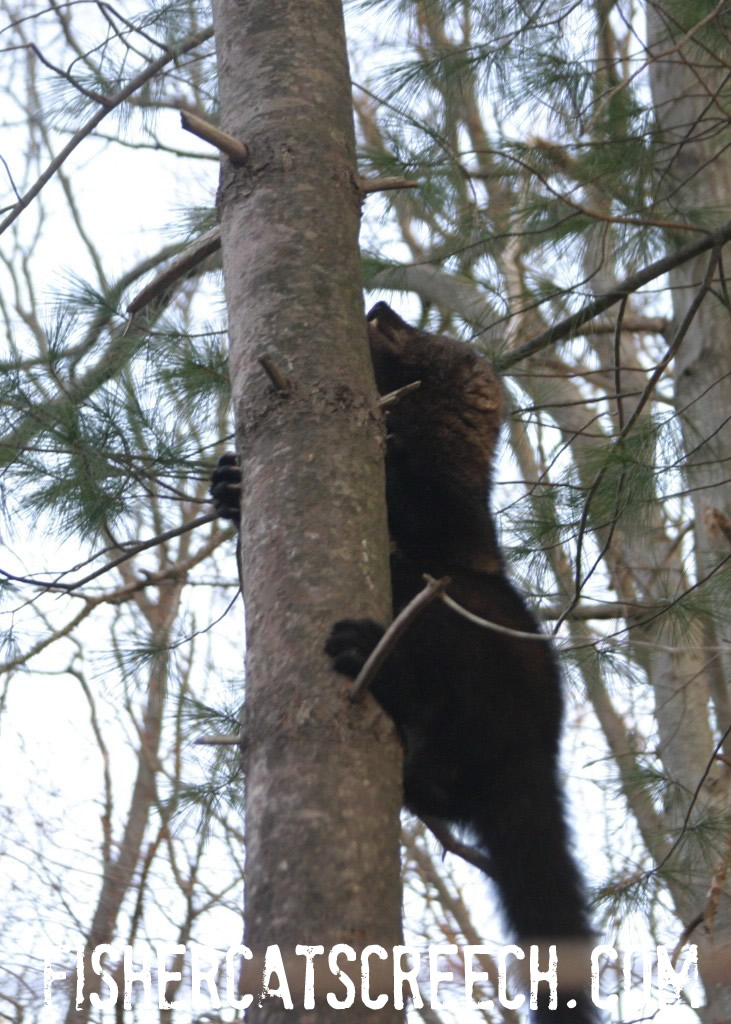 Video of the Fisher Cat